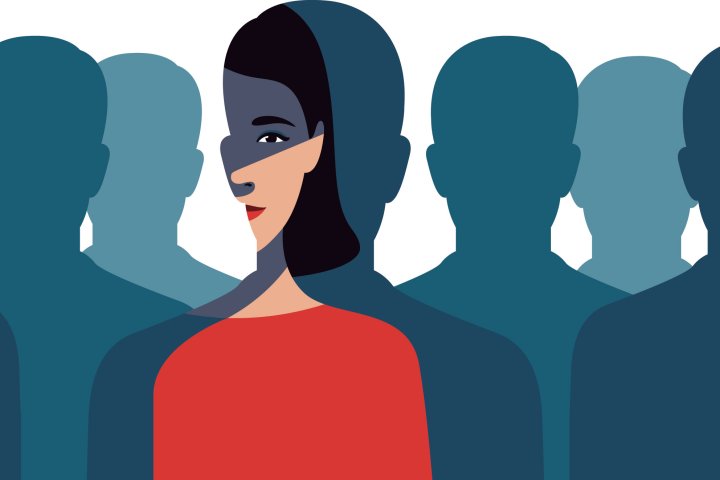 2021 marks the 13th anniversary of BRICS, a group of five developing nations across three continents that were expected to emerge as an attractive investment market and growth engine against a G-7 dominated world order.
BRICS members are at different stages of economic growth. However, they are largely similar in terms of their traditionally patriarchal social values with deeply embedded socio-economic inequalities. Additionally, these countries also witnessed varying regressive disruptions in their political structures while combating Covid-19. Women have been at the receiving end of these structural challenges and understanding this vulnerability is the motivation of this article.
Methodology
The article aims to study the impact of Covid-19 on female participation in the labour (FLPR) market and on the quality of female employment within BRICS via:
Female Labour Participation Rate (FLPR) which measures the proportion of working-age women employed or actively searching for employment and,
Change in female participation in the formal sector. For simplicity, the percentage of women employed as Professional and Technical Workers (STEM Workers) & as Legislators, Managers or Senior Officials are considered as formal workers.
The FLPR figures are taken from the ILO Stat website while the change in formal workforce is computed from the 2020 and 2021 Gender Gap Report by the World Economic Forum.
BRICS FLPR Asymmetry
BRICS FLPR performance according to the Gender Gap Index Report worsened during Covid-19 (Fig.1 & 2)
Female Labour Force participation rates plunged heavily in Brazil and South Africa after seeing a sustained rising trend since 2011. The last time there was a decrease in the FLPR was due to the economic meltdown from 2008 to 2010.
FLPR in China has been falling consistently since the 1990s when the country decided to loosen the state control over markets. Covid-19 saw the continuation of the trend.
FLPR in Russia has been stagnant between 53-57% over the last two decades but saw a slight increase after Covid-19.
India has been performing poorly in FLPR, far below the group's average. Short-term spikes are seen whenever the country witnesses an economic slowdown (implying distress-driven female employment to supplement falling incomes). Thus, Covid-19 saw the FLPR rising to 24.8%.
Factoring FLPR in Post Pandemic Jobs
Pandemic seems to have disrupted the global labour market both structurally and normatively. Now 'work from home & automation' are emerging as the post-pandemic new normal trajectory. It is these jobs that will create the most value-addition. Factoring women's access to the said jobs can be a game changer towards closing the labour market gender gap while improving economic growth. Given the FLPR asymmetry within BRICS, these countries can policy leverage this as an opportunity to address their FLPR concerns and rebuild a better and more equitable labour market.
Improving FLPR in Russia and India during Covid-19 is good news considering the less than stellar track record of female rights in both countries. However, it is equally important to know whether the additional female labour-force is being accommodated in aforementioned formal workforce or in low-value informal jobs.
On mapping female participation changes in formal economy (Fig. 3) post Covid-19, some interesting facts emerge:
While Brazil and South Africa registered a decrease in their FLPR, they have still managed to improve female participation in their formal workforce. Female participation in STEM fields though registered a decline in South Africa.
For Russia, the overall number of women in the formal workforce has seen a decline. This implies that the improved female labour force participation is mostly concentrated in the informal sector pointing to distress-driven employment.
In India, FLPR has partially been distress-driven. Educated women often marry and leave their careers leading to a paradoxical "improved education but lower FLPR" relation. During Covid, many might have joined the workforce out of financial hardships, pointing to an increase in female participation in STEM fields.
Also, the health sector in BRICS is visibly dominated by women (nurses, doctors, health officials); a possible reason for increase in STEM employment!
Measuring the Net Effect
Like in most countries, the pandemic impact has been extremely heavy on women in the BRICS countries. Many of them either dropped out of the labour market or got access to informal employment to sustain families. Experts call this phenomenon a "She-cession". A patriarchal social structure, extreme diversity amongst women, asymmetric FLPR as well as abysmal female political representation is reality in BRICS countries. Though South Africa is known for better social equality, coloured women post-apartheid are still economically behind their white counterparts. The same goes for rural Brazilian women or lower caste Indian women. In every subsequent Gender Gap Report, BRICS nations have been constantly falling on the female political empowerment index, meaning less support for women-centric policies.
The 13th BRICS Summit was held in New Delhi where a range of issues and action plans were adopted under the banner "Intra-BRICS cooperation for continuity, consolidation and consensus'- 4Cs.
The post-pandemic'Work from Home & automation' reality gives BRICS leadership a chance to capture this structural anomaly and set a global precedent. One of the prominent 4Cs could be 'BRICS Women Empowerment'- with a guided focus to reduce gender gap in BRICS labour market and equitable FLPR in the job opportunity.
To conclude, the post Covid-19 era is going to be difficult for BRICS' women. BRICS is a prominent and promising global grouping of countries making it necessary for their leaders to put positive women centric positive policies in place.
REFERENCES
(This article was written by Anushka Dwivedi and Rakshikha P under guidance of Dr. R P Pradhan, CPPR Distinguished Fellow)
Views expressed by the authors are personal and need not reflect or represent the views of Centre for Public Policy Research.