D Dhanuraj, Chairman of CPPR, comments on the news 'Transport sector accounts for lion's share of GHG emissions'. The news was published on Time of India (18-08-2023)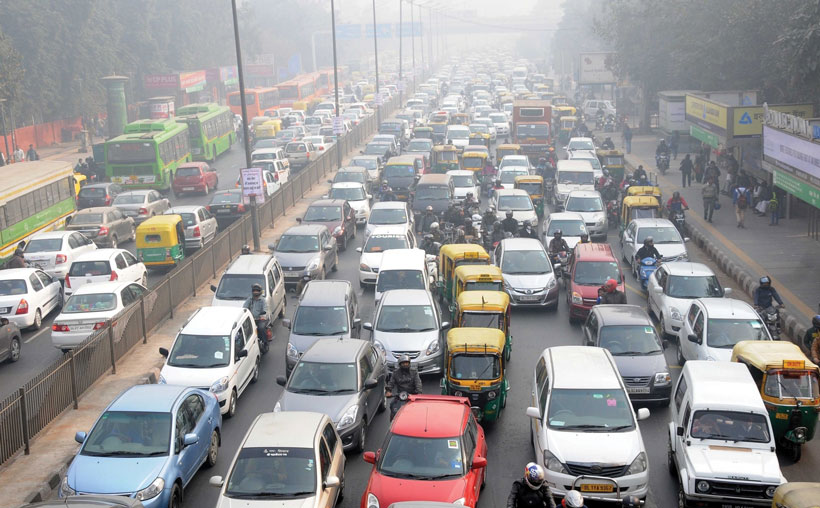 Kochi: The transport sector accounts for 59% of energy consumption, thus emitting 47% of greenhouse gases (GHG) in Kochi, as per the latest report by the National Institute of Urban Affairs (NIUA) and International Council for Local Environmental Initiatives (ICLEI).
The report had undertaken a comprehensive study on the State of Cities: Towards Low Carbon and Resilient Pathways. In the category of municipal corporation limits, street lighting takes the cake, with 83% of GHG emissions.
The report, which analysed 15 smart cities in the country that are facing extreme weather events, looks at where the cities should focus at local level.
The city transport and street lighting are the major carbon emission contributors in Kochi and the city planners will have to lay emphasis on the transportation sector if it aims to transform into a low-carbon emitter.
The city got a two-star rating out of five for its effort to start collecting data and establishing committees to address the issue, but it will need to work on its waste management and green spaces to counter the emissions.
Officials said that the transport sector is a challenge because the local body does not have the powers to take decisions on vehicles and vehicle movements. "The Kochi corporation can set up a working committee that will meet at regular intervals. This body can have officials of various connected departments and industry and driver associations which can discuss mobility, roads and traffic," said ICLEI-South Asia deputy director Ashish Rao Ghorpade.
He said that the Kochi Metropolitan Transport Authority (KMTA) could have been a useful body but it remains only on paper.
Lack of last-mile connectivity to interior places, huge ticket cost, fewer public transport vehicles and less feeder services including poor services during off-peak hours have contributed to people using their own vehicles for transport, according to urban transport experts.
"Ideally, all bus stations and railway stations should have lots of feeder services which are available at regular intervals," said Upendra Narayanan, expert member, Kerala road safety authority.
"Transport sector emission is the main cause for poor air quality index in the city. However, completely shifting to electric vehicles is not the solution. One is yet to understand the technology and sustainability of these vehicles. Instead, we should focus on networking our diesel-run public transport such that people would prefer a comfortable bus instead of taking their own vehicles. Even if it is a diesel bus, the availability of timely and efficient services will encourage people to shift to public transport," said Centre for Public Policy Research (CPPR) chairman D Dhanuraj.
---