Dr Joshua Thomas
Erudite Distinguished Fellow (International Relations)
---
Dr. Joshua Thomas is the former Deputy Director of the ICSSR North Eastern Regional Centre, Shillong & was also Coordinator, ASEAN Studies Centre, Ministry of External Affairs, Government of India, Shillong. He is known for his pioneering research in diverse fields of social sciences in North-East India. His areas of interest include issues related to ethnicity, insurgency, peace process, border trade, displacement and India's relations with neighbouring countries particularly with Bangladesh, China and Myanmar. He is author, co-author, editor & joint-editor of more than 20 books and some of them include, Act East and India's North-East (with K. Sarda, 2017: Pentagon Press, New Delhi); Look East to Act East Policy – Implications for India's Northeast (with Gurudas Das, 2016: Rutledge, New Delhi), India-China: Trade and Strategy for Frontier Development(with Gurudas Das, 2010: Bookwell), Indo-Bangladesh Border Trade: Benefiting from Neighbourhood (with Gurudas Das, 2008: Akansha), Indo-Myanmar Border Trade: Status, Problems and Potentials (with Gurudas Das and B Singh, 2005:Akansha); Engagement and Development: India's North East and Neighbouring Countries, (New Delhi: Akansha Publications, 2006). His latest co-edited book on Bangladesh-China-India-Myanmar (BCIM) Sub-regional Cooperation: Geo-economics & Geo-politics was published by Routledge, New Delhi, 2018. He was the Managing Editor of the journal Man and Society – A Journal of North-East Studies. He was a distinguished scholar at the RIIO, Yunnan University of Finance & Economics, Kunming during 2017, and is currently Adjunct Professor at the Martin Luther Christian University, Shillong; and Assam Don Bosco University, Guwahati, Assam.
Dr T V Paul
Erudite Distinguished Fellow
---
Dr T V PAUL is James McGill Professor of International Relations in the Department of Political Science at McGill University, Montreal, and a Fellow of the Royal Society of Canada. Paul specialises in International Relations, especially international security, regional security and South Asia. He completed his Masters in Political Science from Maharaja's College, Ernakulam; MPhil in International Studies from Jawaharlal Nehru University, New Delhi and Ph.D. in Political Science from the University of California, Los Angeles (UCLA). Paul is the author or editor of 20 books, nearly 75 journal articles and book chapters, and has lectured at various international universities and research institutions. In March 2019, Paul took the leadership role in forming the Global Research Network on Peaceful Change (GRENPEC). He was elected as the 56th President of International Studies Association and on March 17, 2016 he took charge as ISA President for 2016-17.
In December 2009, Paul's Book, 'The Tradition of Non-use of Nuclear Weapons' was selected for inclusion in the Peace Prize Laureate Exhibition honouring President Barack Obama by the Nobel Peace Center, Oslo. During 2009-12, he served as the Director (Founding) of the McGill University/Université de Montreal Centre for International Peace and Security Studies (CIPSS). He has held visiting positions at Nanyang Technological University, Singapore (2014, 2017 & 2018); Diplomatic Academy, Vienna (2014 onwards); UC Berkeley (2013); East-West Center, Honolulu (2013); the Naval Postgraduate School, Monterey (2002-03), Harvard University (1997-98), and as the KPS Menon Visiting Chair for Diplomacy (2011) and Erudite Fellow (2016) at the MG University, Kottayam, India.
View Complete Profile
Dr Vijay Sakhuja
Hon. Distinguished Fellow
---
Dr Vijay Sakhuja is former Director, National Maritime Foundation, New Delhi. A former Indian Navy officer, Vijay Sakhuja received MPhil and PhD degrees from the Jawaharlal Nehru University in New Delhi. He has published over 40 books, edited volumes and monographs, and specializes in issues of national security and public policy, particularly in the context of ocean affairs, geopolitics, Climate Change, Arctic, Blue Economy and 4th Industrial Revolution Technologies. He has been on the research faculty of institutions like RSIS, ICWA, ORF and IDSA and is currently associated with Cambodia Institute for Cooperation and Peace, The Peninsula Foundation, India Strategic and Kalinga Foundation.
Dr Vijay Sakhuja is a member of the international editorial board of Journal of Indian Ocean Region (Taylor & Francis) and Journal of Greater Mekong Studies. He regularly teaches and lectures at defence and civil universities and colleges in India and overseas.
Dr RP Pradhan
Distinguished Fellow (Political Economy)
---
Dr RP Pradhan is an Associate Professor at the Dept. of Humanities & Social Sciences, BITS Pilani, KK Birla Goa Campus. He is a PhD in International Relations and largely works on Political Economy. His current teaching and research focus involves International Relations; Migration & Labour Market; International Trade & Development; Development Economics; Maritime Studies & Blue Economy. Prof. Pradhan received the Roghelio Sinan Appreciation Award from the Embassy of Panama in 1997 and had served as an Expert Member for the Commonwealth Fellowship for Economics during 2006-10. He was Trustee (Governing Board Member) at the International Centre, Goa (ICG) for four years (2006-10), and has completed two ICSSR Major Projects. Apart from his publications and editorial responsibilities, Prof. Pradhan has delivered several invited lectures abroad in several European Universities and South East Asian Universities.
View Complete Profile
K V Thomas
Senior Fellow (Internal Security & Extremism)
---
K V Thomas has over 36 years of distinguished service in the Intelligence Bureau, Ministry of Home Affairs, Government of India. He has worked in various capacities in different parts of India including insurgency-affected areas of the North East, Gujarat, Madhya Pradesh, Chhattisgarh, Andhra Pradesh and Kerala and is well-versed in the socio-economic, political and developmental issues in those states. He has vast experience in the fields of intelligence, national security, policing, human/civil rights, ethnic conflicts and left-wing extremism. As a Fellow of National Police Academy, Hyderabad, he had undertaken a research project on Policing and Human Rights in Andhra Pradesh during 1998.
Muraleedharan Nair
Senior Fellow
---
Muraleedharan Nair has held various positions in the Government of India, including as the Indian Consul in China. His postings abroad include those in the Indian diplomatic missions in China (Shanghai & Guangzhou), Hong Kong and Singapore. After his studies at the University of Kerala, Mr Muraleedharan Nair did a post-graduate programme in Marketing and Advertising from Bhavan's Rajendra Prasad Institute of Communication and Management, Mumbai. He has passed with distinction a degree-level course in Chinese language from the School of Foreign Languages, New Delhi.
Dr Jose Sebastian
Senior Fellow (Finance)
---
Dr Jose Sebastian is Chairman and Director of Institute for Enterprise Culture & Entrepreneurship Development, Thiruvananthapuram. He retired as Senior Faculty in Public Finance from Gulati Institute of Finance and Taxation. An expert in Public Finance and Taxation, Dr Jose Sebastian writes for Economic and Political Weekly, IUP Journal of Public Finance, Asian Economic Review, among other well-known journals and magazines. He has also been contributing articles on Kerala's finance and development issues to leading Malayalam newspapers.
Dr Sebastian earned his PhD and Masters in Economics from the University of Kerala and started his academic career with Entrepreneurship Development Institute of India, Ahmedabad. Some of his notable books are Evaluation of Entrepreneurship Development Programmes (second author) and Commodity Tax Performance: A Study in the Context of Fiscal Federalism. Dr Sebastian has been a member of important Committees constituted by the Government of Kerala, like the Sales Tax Advisory Committee, Expert Committee on Improving Statistical System in Kerala, among others.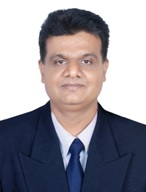 Commander (Dr) Jayakrishnan N Nair (Indian Navy, Rtd)
Senior Fellow (Defence and Military Analysis)
---
Commander Jayakrishnan N Nair (Retd), Indian Navy, is an electronics engineer by profession, specialised in Aerospace and Avionics. He has served the Indian Navy for 25 years as an Aviator and was responsible for the successful planning, execution and delivery of several projects and assignments across diverse segments.
Cdr Nair was associated with many DRDO projects while in service and has been selected as a technical expert by DRDO-TDF programme under the 'Make in India' initiative. Presently, he is a pro-bono Defence and Aerospace consultant. He has a wide experience in aircraft quality assurance as well as aircraft airworthiness certification, and has accumulated a wealth of knowledge in defence electronics and associated systems during his illustrious career.
Cdr Nair is a Fellow of Institution of Engineers, Kolkata and a life member of Aeronautical Society of India; All India Management Association, New Delhi; Computer Society of India, Mumbai and the Indian Society of Training and Development, New Delhi. Apart from an MTech in Aeronautical Engineering and MBA in HRM, he has been honoured with a Doctorate in Advanced Studies (Science) by the University of Azteca, Mexico. He is also an associate member of the prestigious Manohar Parrikar Institute for Defence Studies and Analyses (MP-IDSA), New Delhi.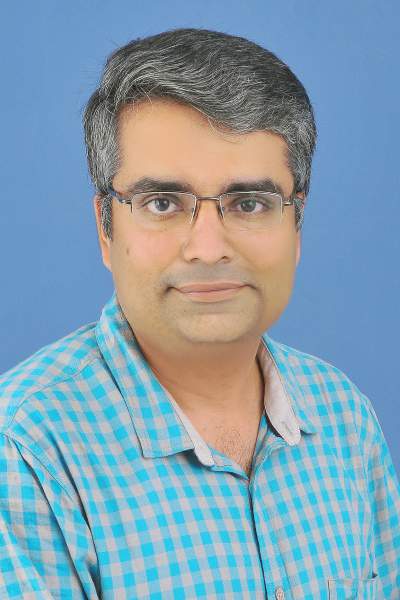 Dr Shelly Johny
Senior Fellow (West Asian & Security Studies)
---
Dr Shelly Johny is Assistant Professor of Political Science at St. Aloysius College, Elthuruth, Thrissur. He completed his Masters in International Relations at Middlesex University, London. He did his MPhil and PhD in West Asian Studies at Jawaharlal Nehru University, New Delhi. He has held research positions at the Centre for Air Power Studies, New Delhi which is a think tank of the Indian Air Force and the Institute for Defence Studies and Analysis (IDSA), New Delhi which is under the Ministry of Defence, Government of India. His research interests include contemporary West Asia with special emphasis on the Arab Gulf states, Iran, Iraq and Hezbollah and the Af-Pak region. Within these regions, the focus is on the nature and development of the on-going conflicts in these regions and the overall security and terrorism-related aspects. His other research interests include the nature of material and cultural exchanges between West Asia and South Asia in the early historical period through both overland and maritime routes.
Dr M Saravanan
Senior Fellow (Higher Education and Skills)
---
M.Saravanan has worked in public policy for over 12 years, focusing predominantly on higher education. He has offered consultancy services to the Union and State governments, private organisations and educational institutions. He has a Ph.D. in development economics from the University of Madras. His areas of interest cover higher education, school education, skill development and economics. He had been a part of the editorial team of a journal and has published opinion pieces for Deccan Herald and Business Line.
Click here to view complete profile
Leslie Xavier
Senior Fellow (Sports Policies)
---
A life spent in and around sports and the written words, Leslie Xavier has successfully merged two of his passions into a 15-year career in journalism. He has been associated with three of the leading newspapers in the country—The New Indian Express, The Times of India and Hindustan Times—besides serving a long stint at Sports Illustrated. A globally renowned sports writer—having been listed as one of the top 10 columnists in Asia and the world on multiple occasions by the International Sports Press Association—he is currently based in New Delhi and heads the sports desk at Newsclick.in. Before his career in journalism and a deep and lasting affair with poetry, Leslie, who holds a Master's degree in physics, had a three-year spell as a higher secondary science teacher. Prior to that, he had a successful but injury-curtailed career as a national wrestler, judoka and an international karate fighter.
Dr Monika Krishan
Senior Fellow (Cognitive Science and Artificial Intelligence)
---
Dr Monika Krishan's academic background includes a Master's in Electrical Engineering from the Indian Institute of Science, Bangalore, India and a Ph.D. in Cognitive Psychology from Rutgers University, New Jersey, USA. Her research interests include image processing, psychovisual perception of textures, perception of animacy, goal based inference, perception of uncertainty and invariance detection in visual and non-visual domains. Areas of study also include the impact of artificial intelligence devices on human cognition from the developmental stages of the human brain, through adulthood, all the way through the aging process, and the resulting impact on the socio-cognitive health of society. She has worked on several projects on the cognitive aspects of the use and misuse of technology in social and antisocial contexts at SERC, IISc as well as the development of interactive graphics for Magnetic Resonance Imaging systems at Siemens. She is a member of Ohio University's Consortium for the Advancement of Cognitive Science. She has offered services at economically challenged schools and hospitals for a number of years and continues to be an active community volunteer in the field of education and mental health
Dr Neha Mishra
Affiliate Fellow (International Trade and Data Governance)
---
Neha is a legal academic researching and publishing on international legal issues in the digital economy, especially related to international economic law and digital technologies. She is a dual-qualified lawyer and has practiced law in top-tier law firms in the UK and India, as well as worked in two top technology companies in Singapore. She has completed her PhD in law from the University of Melbourne and won a prize for the best thesis in Melbourne Law School in 2019. Neha holds undergraduate and postgraduate degrees in law and public policy from top universities in India, Singapore and the UK
Prof (Dr) Andrew D Mitchell
Affiliate Fellow (International Trade and Investment Law)
---
Andrew is Professor at the Faculty of Law, Monash University, and a member of the Indicative List of Panellists to hear WTO disputes. He has previously practised law with Allens Arthur Robinson (now Allens Linklaters) and consults for States, international organisations and the private sector. He has taught law in Australia, Canada, Indonesia, Singapore and the US and is the recipient of five major grants from the Australian Research Council (including a Future Fellowship) and the Australian National Preventive Health Agency. He has published over 140 academic books and journal articles and is a Series Editor of the Oxford University Press International Economic Law Series and an Editorial Board Member of the Journal of International Economic Law and the Journal of International Dispute Settlement. He has law degrees from Melbourne, Harvard and Cambridge and is a Barrister and Solicitor of the Supreme Court of Victoria.
Swapna Nair
Research Fellow (International Trade and Disruptive Technology)
---
Swapna Nair is an economist with extensive experience in public policy, international trade, restructuring of conflict economies, macroeconomic impact assessment across sectors and the impact of disruptive technologies on international trade and domestic policy. She has been an in-house economist/external consultant with international organisations such as the United Nations, World Bank and Asian Development Bank; policy institutes like ICRIER, New Delhi, Overseas Development Institute (ODI-London); national governments and corporate houses. Swapna has lived and worked on projects across Europe, MENA, Afghanistan, Central Asia, Iraq, India, the UK and North America. She has also taught Economics at St Stephens, Delhi University, Middlesex University, Dubai and Amity University, Dubai. She holds an MSc in Development Studies from the London School of Economics and Political Science, and an MA in Economics from the University of Hyderabad, India.
Dr Sumeetha M
Research Fellow (Migration Studies)
---
Sumeetha M is a trained economist with a PhD in Economics from Jawaharlal Nehru University (JNU), New Delhi. Currently, she works as an Assistant Professor of Economics at the School of Social Sciences and Business Studies, Christ University, BGR Campus, Bengaluru.
Her doctoral work completed at the Centre for Development Studies (CDS), Trivandrum focused on migrant workers and the changing labour process in the Gold Jewellery Making Industry in Kerala. She has over 10 years of research experience in migration studies and has 11 publications, including a co-edited book Handbook of Internal Migration in India published by Sage in November 2019. Sumeetha has also been part of the Kerala State Planning Board committee to study Internal Migrants in Kerala (2016). Her research interests include migration, labour process, traditional industries, sustainability, future of work and globalisation studies. She has presented her work in various national and international conferences.
B Chandrasekaran
Research Fellow (Urban Eco-system and Skill Development) 
---
B Chandrasekaran has been working in the area of public policy for the last 14 years. He has diverse experience working with the Central and State Governments, corporate sector, NGOs and academia on various issues related to public policy. While working with the Central Government, he was involved in framing of policies and programmes in the area of school, technical and higher education as well as vocational education, training and skills development. He has also played a key role in setting up of the National Skill Development Agency and National Skills Qualifications Framework.
Chandrasekaran has published research articles on development economics—economics of education, vocational education and skills development, economic reforms, liberal vision for India, water management, regional development, city development, etc. and on history of Indian economic thoughts. He has also published research articles in Tamil language on education, history of economic thoughts, thoughts of Tamil Scholars and political economy. He has authored a chapter in Routledge Handbook of the History of Global Economic Thought, 2014. He has a master's degree in Economics from the University of Madras and an MPhil in Social Sciences from Devi Ahilya Vishwavidyalaya University, Indore.
Dr Solvin Mathew
Research Fellow (China-Southern Asia and Indian Ocean)
---
Dr Solvin Mathew is Assistant Professor of Political Science at St. Peter's College Kolenchery. His key areas of interest include: Politics and Governance in Southern Asia, Traditional and Non-traditional Threats in the Region, Fragile States and Institution-Building, Missile Defence and Extended Deterrence, Weapons of Mass Destruction and Disarmament. He holds a PhD (Political Science) from University of Madras, India; MA (War and Peace Studies) from University of Vilnius (Lithuania); MA (Political Science) from Madras Christian College, University of Madras (India). Additionally, he has a BA (International Studies) from University of South Carolina (USA); BA (Mass Communication) from Christ University, India. Solvin was an ICSSR Post-Doctoral Fellow, and a recipient of several awards and fellowships including Fulbright-PLUS Fellowship (2005), Erasmus Mundus Fellowship, Caroliniana Award (2007), National Scholars Award (2006), among others. He was previously a research assistant at the Australian Institute of International Affairs (Australia), and worked with University of South Carolina's Global Community (USA), Education for Peace in Iraq Centre (Washington DC, USA), and Genocide Intervention Network (Washington DC, USA). He has written numerous news reports and articles in leading newspapers and has published nearly 25 research papers in reputed peer-refereed national as well as international journals. He is the author of the books The Dragon and the Markhor Across Himalayas: Asia's Evolving Geopolitics and Strategic Convergences (2017), New Maritime Balance of Power in Southern Asia-Indian Ocean: Converging Interests and Crosscurrents (2018), Selected Essays in International Relations (2019) and Emerging Contours of Space Race in Asia: Enduring Rivalries and Changing Dynamics (Forthcoming).
Dr Harisankar K Sathyapalan
Research Fellow (International Law and Dispute Settlement)
---
Harisankar is currently Assistant Professor at the School of Legal Studies, Cochin University of Science and Technology (CUSAT), India. He received his PhD from the Faculty of Law, National University of Singapore (NUS), and holds an LLM from the Indian Law Institute, New Delhi. Prior to joining the doctoral programme at NUS, he served as an Assistant Professor at the National Law University, Jodhpur, India. Hari has been a visiting research scholar at the International Institute for the Unification of International Private Law (UNIDROIT) Rome, and a visiting researcher at the Max Planck Institute for Comparative and International Private Law, Hamburg. He is also a recipient of the prestigious Hague Academy of International Law scholarship.
Hari's research interests include transnational commercial law, conflict of laws and international dispute resolution, and has presented his works at various places including the Bucerius Law School in Hamburg, Osgoode Hall Law School (York University) in Toronto, iCourts (University of Copenhagen) and the South Asian University, New Delhi. His works have been published by internationally reputed publishers like Cambridge University Press (CUP), Oxford University Press (OUP), Sweet & Maxwell (Thomson Reuters), SAGE and Wolters Kluwer. He has also contributed opinion articles to The Hindu Business Line and The Wire as well as to international law blogs such as the EJIL-Talk (official blog of the European Journal of International Law) and Kluwer Arbitration Blog. He is presently writing a chapter for the Max Planck Encyclopedia of International Procedural Law, on invitation from the Max Planck Institute in Luxembourg, to be published by OUP later this year.
Dr Abin Thomas
Research Fellow (Global Health)
---
Abin Thomas is a medical anthropologist whose research focuses on global health, biomedicine, and ethics. Before joining the Global Academy of Agriculture and Food Security at University of Edinburgh, Abin studied at the Hyderabad Central University, the Delhi University, and obtained his PhD at the King's College London. He conducts multi-sited qualitative research on the movement of antibiotics, and the debates on organ transfer, primarily in India. He is also interested in applied health research and policy making.
Click to view full profile
R Edsley Neoson Daniel
Research Fellow (Urban Mobility & Climate Change)
---
R Edsley Neoson Daniel is a postgraduate from the College of Engineering, Anna University. He has over a decade of experience in Government Relationship Management, Mobility Management, Transit Industry, Pre Sales and Program Management in the Private and Government Sector. During his work in C40 Cities Climate Leadership Group, he was instrumental in making the State of Tamil Nadu sign the Clean Bus Declaration, which made the State commit to transitioning to a completely clean energy fleet. He assisted Chennai in preparing the first Mega-City Green House Gas Inventory, which has since helped the city pegging many of its projects to the emission reduction quotients. He is actively involved in many public transport initiatives.
Rahul V Kumar
Research Fellow (Market Economics)
---
Rahul V Kumar is a Research Fellow (Market Economics) at CPPR. He is a postgraduate in Economics and has an MPhil in Applied Economics and International Relations from Jawaharlal Nehru University (New Delhi). He has been associated with CPPR for the last six years in different capacities. Before being a full-time consultant, Rahul was the Director (Research) at the Centre and has guided several projects for the centre. His focus areas of research during this period were liberalisation of liquor industry and promoting private participation in higher education. Some of these works have received widespread media coverage at the national level. Before joining CPPR, Rahul was part of the Knowledge Management team at Ernst & Young (Technopark, Trivandrum, India). He has also worked as a researcher with International SOS (New Delhi). Currently, he teaches graduate students.
Purvaja Modak
Research Fellow (International Relations – Geoeconomics)
---
Purvaja Modak is a Research Fellow, International Relations – Geoeconomics at CPPR. Her research focuses on issues of global economic governance, international trade and finance, economic diplomacy and multilateral financial institutions.
Prior to joining CPPR, she was a Researcher for Geoeconomic Studies and the Manager of the Research Office at Gateway House: Indian Council on Global Relations, a Mumbai based foreign policy think tank.. She was a fellow at the 2nd G20 Global Leadership Programme 2019, hosted by the Korean Development Institute (KDI) and the Korean Ministry of Strategy and Finance. Purvaja has also held Research Assistant and Research Associate positions in her academic departments at both Bachelors and Masters levels. She has also interned at Reliable Investments, an exclusive franchisee of Motilal Oswal Securities Ltd.
She holds a Masters degree in Economics (MA) from the University of Mumbai with a focus on international trade, finance and regional monetary arrangements and a Bachelors Degree in Economics (BA) from Jai Hind College, Mumbai.
Madhu Sivaraman
Research Scholar
---
Madhu Sivaraman is a Research Scholar at CPPR and had earlier worked as the Centre Director (Research and Projects). He has been associated with CPPR for more than 10 years in a multi-disciplinary role engaging in projects spanning areas of transport, education, livelihood, dispute resolution, regulations and governance. With a background in law, Madhu was instrumental in developing policy strategies for local and state governments and supporting key initiatives of CPPR. He was instrumental in setting up ADR Centre, the dispute resolution centre of CPPR. He pursued a fully-funded master's degree programme in Comparative Public Policy from the University of Edinburgh, UK under the Chevening FCO UK scholarship. He received Edinburgh Award for Public Engagement for his work on digital education policies in Malawi, Africa while working for Turing Trust, UK. He is a sports enthusiast and yoga practitioner, who also likes to explore new places
Nithin Ramakrishnan
Research Scholar
---
Nithin Ramakrishnan is a postgraduate in International Law, currently working as an Assistant Professor of International Law at Chinmaya Vishwavidyapeeth (Deemed-to-be-University), Kochi, where he has introduced the LLM programme in Legal Theory, one-of-its-kind in India. He is also the programme co-ordinator of MA Public Policy and Governance, a joint master's degree programme offered by CVV and CPPR.
He has received international scholarships and honours from The Hague Academy of International Law (2015), University of Geneva (2016) and Xiamen Academy of International Law (2018).  He is the Managing Secretary of First Adhoc Managing Committee of AAA India (Alumni Association of The Hague Academy of International Law-India Chapters), and regularly organises focus groups discussions and workshops in association with the Centre for Economy, Development and Law (CED&L) Thrissur, where he is an honorary fellow, since 2013. He also edits Elenchus Law Review for the CED&L.
Apart from op-eds and online blogs on International Law and Legal Policy related issues, he has published a few journal articles and book chapters including "Justice–as an Intergenerational idea" (paper published in Journal of Indian Law Institute) and "Balancing Diplomatic Immunity" (Book Chapter with Palgrave Macmillan).
Nithin is currently pursuing his interdisciplinary PhD from the Department of Bharatiya Dharshan, Kavikulaguru Kalidas Sanskrit University. His research interests include finding Indian alternatives to theories of global law, general international law, the relationship between international organisations, and issues involving business and human rights.