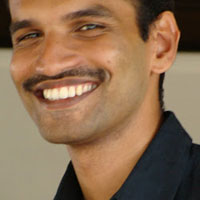 D.Dhanuraj, Chairman of CPPR will speak on "Researching Reality" at the Asia Liberty Forum Training Programme to be held on February 5th in Delhi-NCR India.
Asia Centre for Enterprise (ACE) which will organise the two-day residential training is an introductory program on think tank management and leadership for staff from trusted allies in Asia and individuals in the early stages of starting a think tank. The Think Tank Management and Leadership Training will follow the Asia Liberty Forum being held from February 2nd-3rd which will have more than 200 participants.
Attended by 20-30 participants the TTM & LT program will:
Highlight the challenges and problems in Asia and how the ideas of liberty can improve the situation
Cover the basics of developing leadership, strategic planning, communications, advocacy, research and outcome evaluation
Showcase and share innovative models and practices of successful think tanks from around the world
Lectures, combined with practical application and group work will provide a unique learning environment for participants. The overall objective of the workshop is to combine the collective tools and capabilities of the network to devise an integrated approach and strategies in replicating and improving new projects and identify scope for collaborations.
For more information log on to http://acenetwork.asia/ttmlt2013